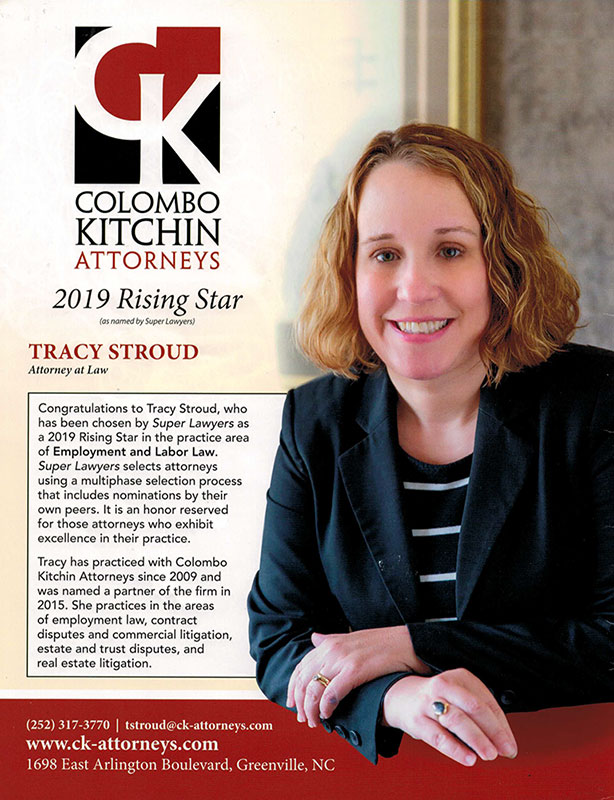 Tracy Stroud, Greene Lamp Board Member
Has been chosen for the 2019 Rising Star in the practice area of employment and labor law. Greene Lamp congratulates Ms. Stroud.
First Annual Employee Spotlight 2019

Beulah Hilliard General Aid Greene Lamp Administrative Office, Snow Hill
Greene Lamp would like to recognize Ms. Beulah Hilliard for her 16 years with the agency. She has made sure the Greene County office has continued to run smoothly as she offered unwavering assistance to both community members and agency staff.
Thank you Ms. Beulah for your loyalty and commitment to Greene Lamp. Looking forward to many more years of working with you.