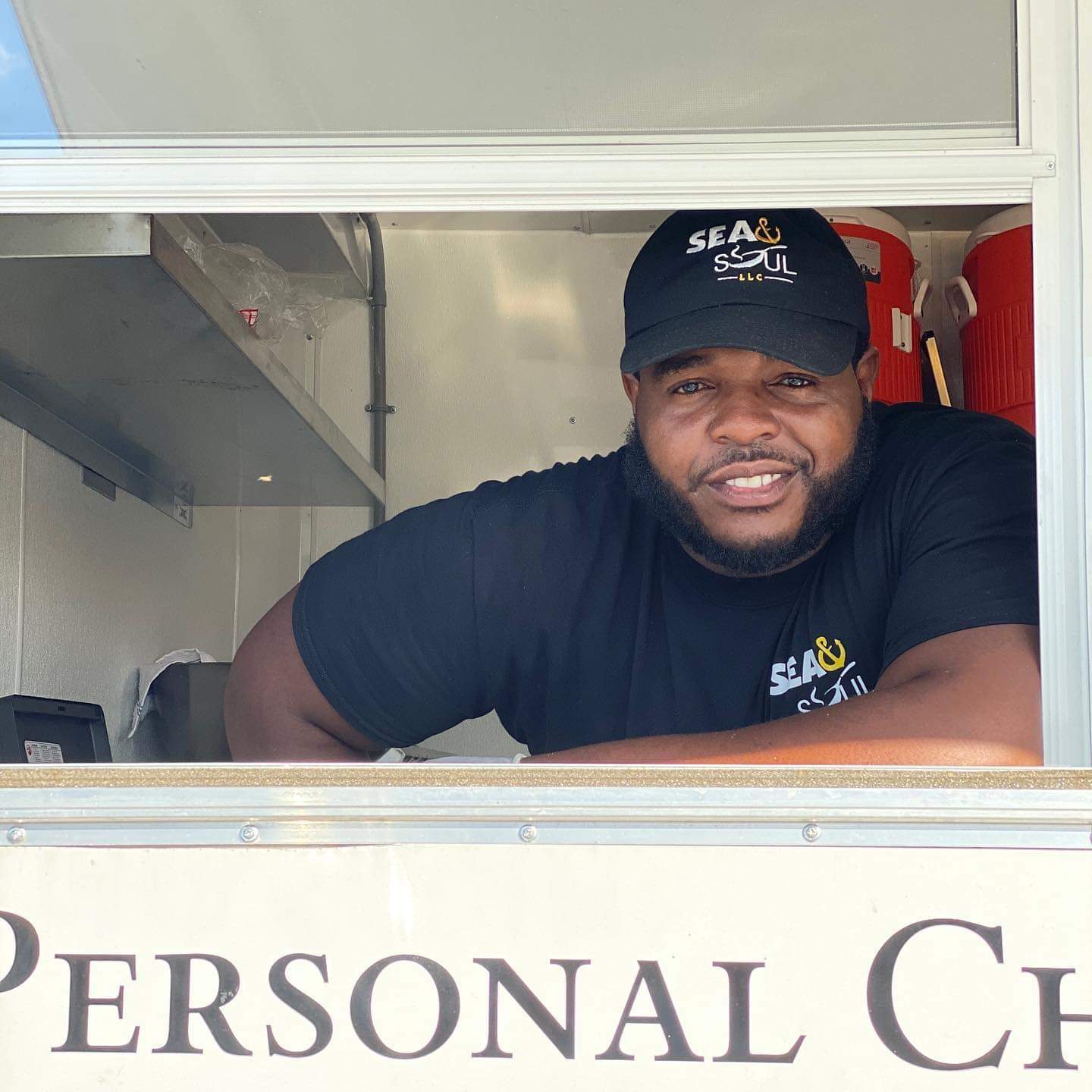 Patrick Chadwick- WIOA Adult/Dislocated Program
Patrick Chadwick is a 2017 from Carteret Community College with a Culinary Arts Degree. Then he went back for an additional year for his BPA (Baking & Pastry) Degree in May 2018. Upon graduating he worked several jobs in local restaurants and in September of 2019 he started his own business, Sea & Soul LLC. Patrick does catering for weddings, birthdays, social gatherings and does event hosting. Pat operates his truck 5 days a week and has been very successful in the Carven, Jones and Carteret areas.
Ms. Hines is a resident of Lenoir County, she entered into the CSBG program in April 2018. She was working two part time home health jobs as a NA I. She was seeking assistance with taking a NA II class. She was already certified in NA I, phlebotomy, and medical billing and coding. She also wanted assistance with finding better employment. She felt that if she became certified as a NA II; this will increase her chances of obtaining better employment and increasing her income. Because she took the NA I class through a fast track course, she was unable to take the NA II class without sitting through a NA I class at the community college. She then chose to take a medication aide class. She passed the class and the state exam to become certified in medication aide. She decided to continue to seek better employment. She was able to obtain a part time position with NC Veterans Home all while still working with a home health agency. During her time in the program, Ms. H's. vehicle needed repairs but was informed that it would cost around $2000.00 to fix. She requested assistance with a down payment on a new vehicle in an effort to be able to get to work and maintain her jobs. Greene Lamp's CSBG program assisted her with a medication aide class, the book, and the state exam; as well as the down payment for her new vehicle.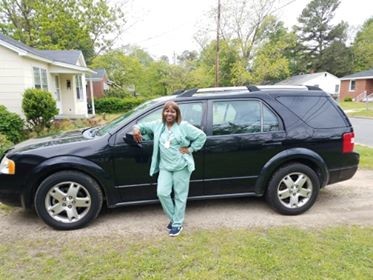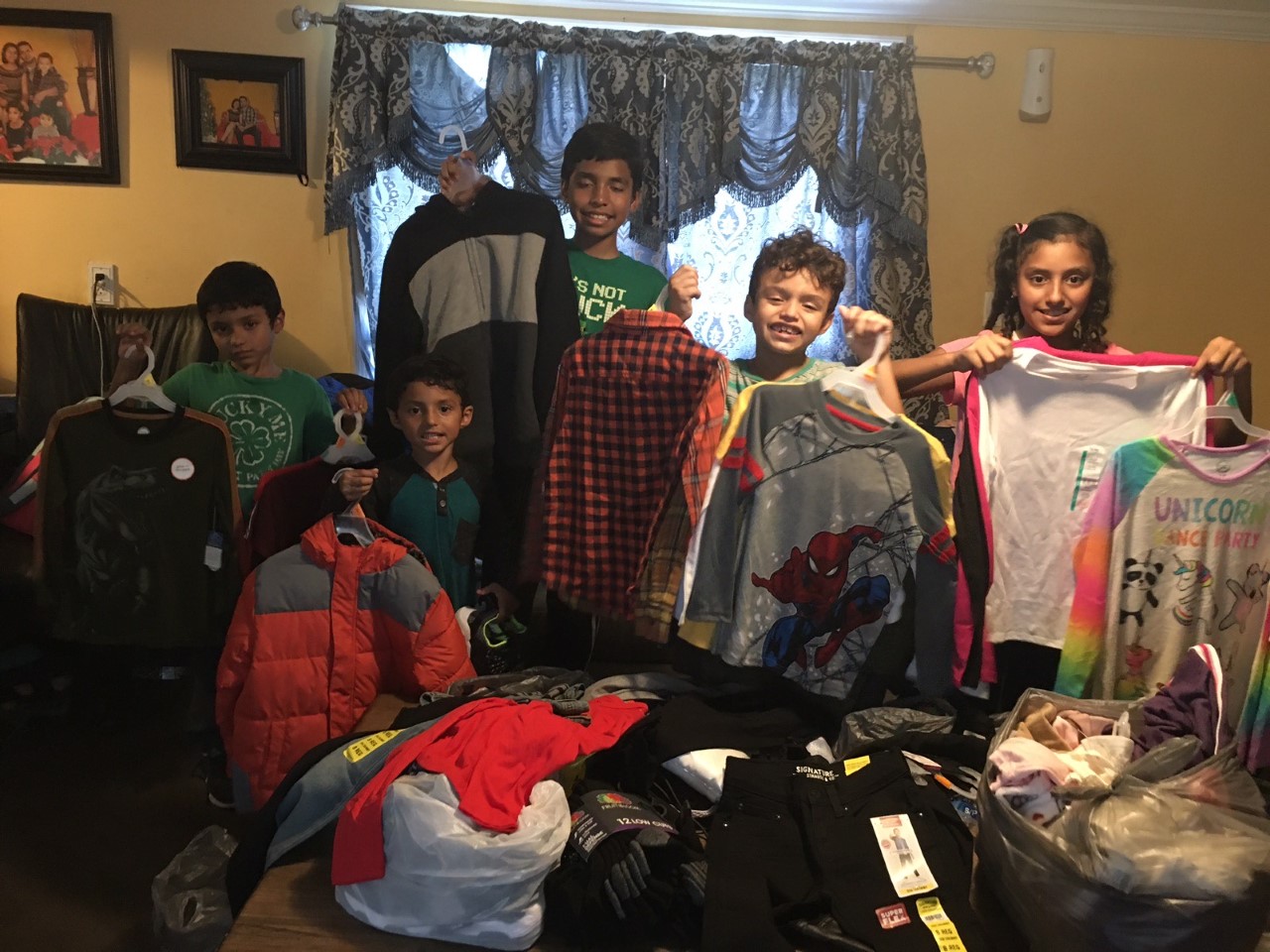 Marquez Family – N.E.G Hurricane Florence Program
The Marquez family of two adults and five children who live in a single-wide trailer in Wallace. They had major damage from Hurricane Florence. They are the happy recipients of assistance through the Greene Lamp Emergency Assistance Grant and the Salvation Army. Greene lamp provided all the children with clothes, shoes, and school supplies, while the Salvation Army of Jones and Onslow County provided the family with two large boxes of frozen and non-perishable food. The family expressed a great amount of gratitude to everyone responsible for the overwhelming amount of items donated and the love that came with the donations.
Mr. Hardy was a Greene County participant and he entered the program in May 2018. At the time of enrollment, he was seeking assistance with completing the AAS Degree in Computer Graphic Design and finding employment. Participant gained full time employment and decided to wait to complete the Computer Graphic Design program. He maintained employment and had income that exceeded the poverty guidelines. After he gained employment, participant requested assistance with obtaining standard housing. Participant located and was improved for an apartment. Greene Lamp's CSBG program assisted T. H. with job search and referrals. He was also assisted with the deposits to move and furniture for his new apartment.
Congratulations Mr. Hardy!